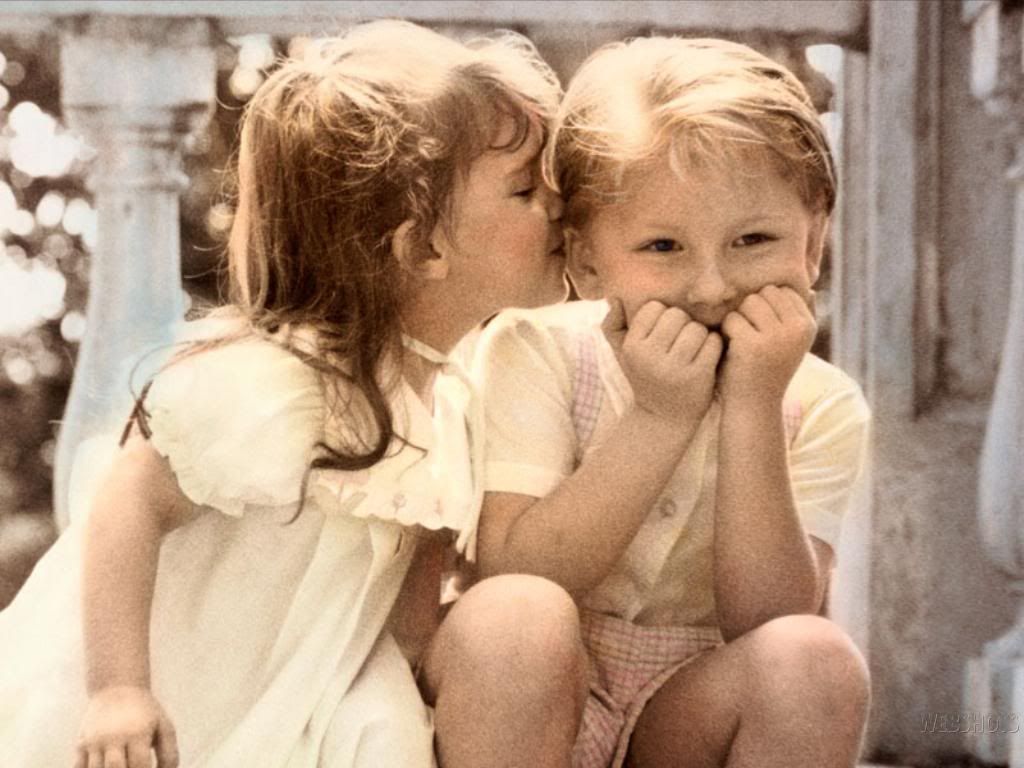 Cruel remorseless Silence
that easily clamps shut our mouths
renders our lips and tongues incapable of motion
to deny the souls the moment
to express the language of their hearts
My invisible, constant companion
Silence, now mistrusted and despised
once a source of untold comfort
an easy means of escape
now the culprit of my many forever-missed opportunities
Now locked in a bitter struggle with Silence
remember that this is for you
for I will overcome its stronghold over me
and end the endless cycle
of missed opportunities to
express to you
the language of my heart
Bats Beats All To Be The Best!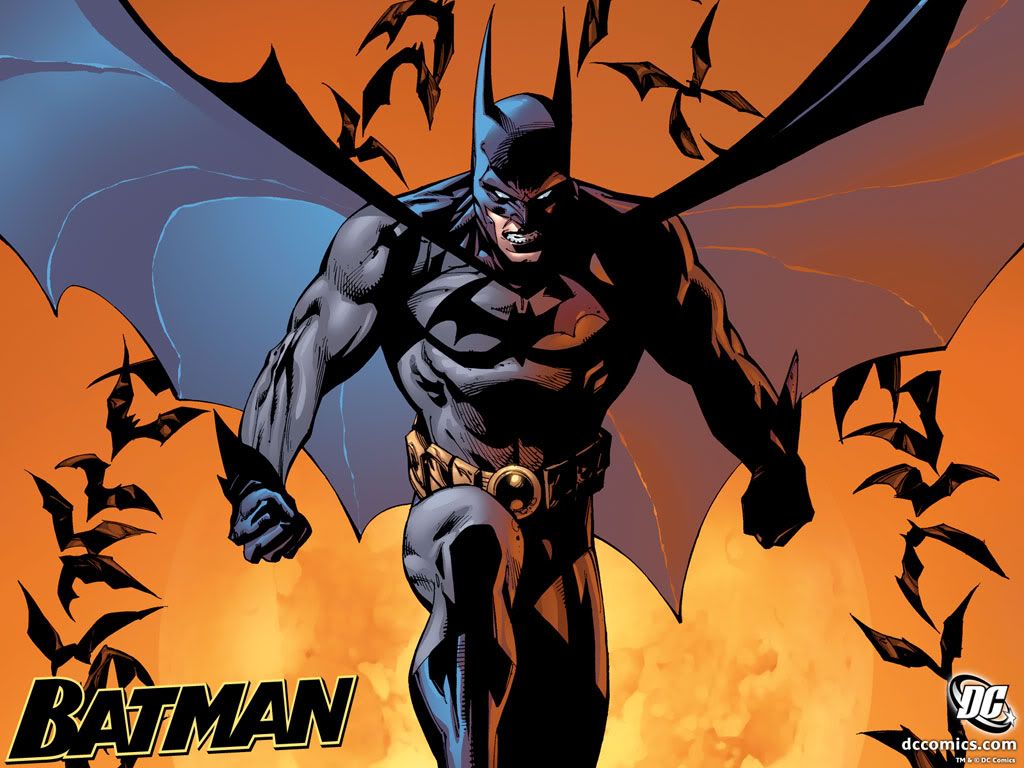 Yes! Batman aka The Dark Knight aka The Caped Crusader has been voted the greatest superhero in a survey of fans for SFX.co.uk! Check out the article at http://www.google.com/hostednews/ukpress/article/ALeqM5ipOosoDste93pnplI_In69RIj8wQ
Technically, he's not a superhero, he has no powers, unless you count his brilliant mind, an astounding array of gadgets and a daring and flexible approach attitude to crimefighting. But does it matter? Clap, clap, clap for the Guardian of Gotham!
By Miss Curlumnist

I Write Because:
1) I enjoy expressing myself in written English as it calls for reflection and deep thought.
2) I love working with words, conceptualizing them and framing them in a certain way to convey meaning.
3) I need to exorcise my inner demons. The mind is a mosaic of diverse thoughts and desires that, in their relentless conflict, threaten the deceptive serenity and stability of the surface.


My Mother's Son


My mother's son is dead. So what?
He was born two years before me and had a successful career as a senior marketing
executive. Thanks to his fat pay, he was able to get a Toyota Vios, in which he would zip
around to his favourite hangouts. He was of normal height with a good built which he
liked to parade in Hugo Boss and Raoul. Despite his fondness for fried and sweet stuff,
he was relatively healthy. And yet, to the untold shock of everyone who knew him
(except me), he had been kidnapped by the Grim Reaper (apparently he lost control of
his Toyota and it crashed).
Why except me? In the eyes of Amma and Appa, our grandparents and relatives, we
were united by blood ties but to me, we were less than neighbours. For years, we had
lived as uncomfortably polite, silent strangers to each other, safe in our own private
worlds that hardly overlapped their boundaries. And when our worlds overlapped their
boundaries, like when he called home when Amma was busy and he wanted me to pass
a message to her, our conversations would be nothing more than the briefest of
sentences spoken without even a hint of our being members of the same family.
But we weren't always like this.
_ _ _ _ _ _ _ _ _ _
"Aaagghh! Why you put so much cake into my mouth?" I choked out the words as he
shoved the chunk of birthday cake into my mouth.
"Haiyooh! You said you like the cake right?" he replied, grinning as my uncle snapped
away with his camera.
"Ma! See what Anneh do to me!" I complained to Amma.
"Eh, the two of you just stop it," said Amma. "Now (gesturing to me), you feed him."
I looked at him and he was still sniggering. He was the birthday boy but so what?
Deciding to take revenge on him, I quickly lifted the box in which the rest of the cake (a
three quarter slab) remained and thrust it towards his mouth.
"Here! Eat this one!" I retorted.
"Eh, feed him a slice lah!" Appa quickly said to me.
"Yah, we still haven't had any cake," joked my uncle.
I did have my revenge in the end. But it was at a great price. For our faces were
smeared and dripping with cream as we got into a mini food fight. But nobody
complained, not even Amma who, prior to the birthday celebration, had scrubbed the flat
raw with her brushes and mops. My uncle had the perfect timing of snapping a shot of
him and me in that state on his camera. I can show you that photograph which was
slotted into our family album. Yes, those were the days filled with the sweet-toothed
wholesome playfulness of our childhood bubble. It had not yet burst so we lived in it,
shielded from and in blissful ignorance of, sustained rage, grudges and violence.
But of course, every relationship has its downtimes. And the one that I had with him was
no exception. We often took 'revenge' on each other. And it didn't necessarily involve
slices of birthday cake.
_ _ _ _ _ _ _ _ _ _
"You….idiot…you!" I lashed out at him with my fists while he tried to shield his head from
my punches.
"Enough! Stop it!" Amma came to his rescue. She clutched at us, trying to break us
apart. She might as well have stayed out of our fight. Both he and I were beyond reason,
fear and persuasion. The single instinct, to thrash him until my rage had dissipated,
drove me to pound at him with full force.
When it was finally over, he was sobbing uncontrollably as Amma tried to console him,
gently massaging the areas of his body where my blows had made contact. I was
breathing loud and fast as the heat of my fury slowly gave way to that of physical
exertion and sweat. But I was still seething with fury. And I should be. He had this
uncanny ability to get on people's nerves, my nerves especially. He would sometimes
provoke me through cruel teasing and jokes to the point when I can no longer stand it. I
can be easygoing and calm but he could always stretch my patience far longer than any
rubber band. And when it snaps (my patience, not the rubber band), that's when the
talking stops and the fighting begins.
_ _ _ _ _ _ _ _ _ _
Often, that was the way most of our fights ended. I would usually be the one beating him
up black and blue and leave him crying in Amma's arms. Although sometimes, I would
also be nursing scratches and bruises. But soon after that, we would get back together
as if we had never fought before. As children, we were somehow always able to patch
up, with our internal wounds healing faster and better than our external ones.
But as we grew into our teenage years, we began drifting apart. He was active in his
secondary school as a boy scout and a councilor. I was in the English Drama Club,
putting my skill with words to good use. When he was out camping, I would be staging
plays with the club members. When he came home for dinner, I would be busy with my
homework. Despite living under the same roof, we began leading separate lives.
With our busy lives, we hardly had time to talk to each other. But this did not mean that
we did not quarrel or fight with each other from time to time. For he frequently became
moody and sullen at times and would just drift around the flat, lost in his own train of
thought. And did he develop a fiery temper! He would snap at Amma or Appa whenever
he was impatient with them or when he was scolded for leaving his room in a mess. And
when we argued over the TV remote control, he would flare up at me in white-hot rage
and raise his voice at me, adding sarcastic insults as ammunition. So we would end up
yelling at each other and even resorting to violence. But unlike our childhood selves, we
never forgot what we said or did to each other. Maybe we forgave each other but we still
remembered everything. And forgot nothing.
_ _ _ _ _ _ _ _ _ _
I opened his drawer and started rummaging around in it for his CD player. Even finding
this can be an exercise in patience, thanks to his hopeless organisational skills. Things
would be randomly chucked here, others strewn over there, whatever. And if you need to
find any of his stuff, you better pray that you're not in a hurry.
Out of the corner of my left eye, I saw him enter the room. He was in one of his walking
meditation moods, roaming about the flat like an aimless, wandering ghost. He saw what
I was doing, then simply turned back and left the room. Without giving any sign that I
was aware of his brief presence (or to put it bluntly, pretending that he was not there), I
continued searching. And when I found the CD player, I placed one of my CDs into it and
tuned it to the music.
_ _ _ _ _ _ _ _ _ _
Despite thelack (or absence) of communication between us over the years, we somehow
developed an unspoken but mutually accepted system with regard to the use of our
possessions. If I wanted to use his CD player, I would simply help myself as described
earlier on. And he would do the same if he wanted to use any of my stuff. Crude, maybe.
But it worked for us.
Silence is easy. In fact, it's always the easiest. As children, we would naturally come
together again, no matter how heated an argument we had or how intensely we had
fought. We followed the cycle of bonding, breaking apart, then bonding again and so on.
But as we grew older, it somehow became so much easier to just clam up and avoid
talking to each other (and thereby avoid getting on each other's nerves) for the sake of
some peace and quiet at home.
And besides, we were very much a traditional Indian family. Our personal problems and
disputes, no matter how serious, were never for the ears of others. They were seldom
openly spoken of to others or even acknowledged within the family. It was all about
saving face by keeping up appearances, to present to our relatives and friends the
facade of a close- knit, picture-perfect family. So issues like internal conflicts and
clashing interests were always swept under the carpet and it would be as if they never
existed. And that's exactly what he and I had done for the past 20 years.
And in a way, this silence had helped us. Since we no longer spoke as much or as freely
to each other as we used to, it became almost impossible for us to get into arguments
and fights. He no longer had much free time to shoot his mouth off and infuriate me. So
life at home became more orderly and peaceful. And it did Amma (and Appa) some good
as well for they no longer had to intervene when things got out of hand.
But this same silence, coupled with our separate lives, also meant that we gradually
became distanced from each other. Brick by brick, we were slowly but surely putting up
these invisible walls of silence between ourselves. They say that absence makes the
heart grow fonder. But not in this case. As we began to go our separate ways, the bonds
that we had forged between ourselves during childhood were irreversibly unraveling.
But this never bothered me. I didn't even notice it. Unlike Amma. From time to time, she
would give him and me puzzled and anxious looks, as if she had come to know of a
deep and dark secret that we had withheld from her. Perhaps she was unsettled that he
and I were no longer talking to each other. But what's the problem? When I fought with
him, she was upset. And now when we're not fighting anymore, she is still upset! It really
is not easy to understand women.
_ _ _ _ _ _ _ _ _ _
"Why are you like this? Every family has problems. That doesn't mean that they can't
work them out. Talk to him! I'm sure he……"
That's one of my friends in one of his pro-family rants. I switched off my mind so that
you'll be spared the agony of hearing his words. He knows about my problems with him
and he would do his best to patch things up. He and his older brother are bonded by
both blood and emotional ties. So he cannot understand why all other brothers cannot
be like that.
As does the rest of society. It's a pity that we live in a narrow-minded world that upholds
its values and norms as timeless absolutes. Absolutes that should be unchallenged,
unquestioned and be imposed on others. If you're single, you're questioned for being so.
If you marry outside your race, you get stared at. If you and your spouse decide to
remain childless, you're condemned for being selfish. And if you don't get along with
your siblings, you get frowned at. Even if you have your reasons.
_ _ _ _ _ _ _ _ _ _
And now, the final minutes of his life are running out. Earlier on, Amma had crumbled
onto the floor when she heard from the doctor about the seriousness of his condition.
Now, she had finally raised her face from my aunt's shoulder, which was wet from her
tears, and was staring gloomily into space. As I sat beside her, clasping her hands, my
train of thought went like this: he drove a car, the car drove him to his death.
The doctor has just come out of the operating theatre with a pained expression on his
face. This can't be good news. And it is not. Amma's face crumpled into a fresh flood of
tears as the doctor spoke to her. I have to clutch her shoulders to keep her on her feet
while my aunt and cousin comfort her. In a way, Amma is as much to be admired as she
is to be pitied. Admired because despite knowing his flaws, her love for him has not
diminished at all since the day he took form in her womb. Pitied because her love has
made her blind to his faults and deaf to his cutting remarks.
No doubt, she'll be hurt to know that I'm not affected by his death. The agony of
knowledge would be far greater than the pain of loss. So I'll pretend to be grief-stricken
over his death. I'll share in Amma's sorrow, mourn with her and look bereaved at the
funeral. Let her not be hurt anymore, let her imagine that both of her sons had remained
close till the end despite their differences. For if Amma can keep up appearances (like
she did with Appa), then so can I with him. For I too am my mother's son. And I have
acting experience too, having been in the English Drama Club during secondary school.
I led Amma to the nearby chairs while she continued to sob into my shoulder. Sitting
down, I cocoon her rough, weather-beaten fingers in my hand. Feeling the varying
lengths of her forefinger, middle finger and thumb in my palm, I remembered something
that Amma told me whenever I quarreled with him. She would take my hand and point
out its fingers, telling me that just as no two fingers of the same hand are alike, so too
are individuals. So we should just accept them as they are.
But then again, just as no two fingers of the same hand are alike, so too are brothers.
Just as there will always be brothers who bond with each other, there will also be
brothers who either constantly bicker or maintain a stony silence between themselves.
Clearly not a case of mother knows best. But this too, Amma need not know. And she
will never know. For silence is always easy. Isn't it?


The End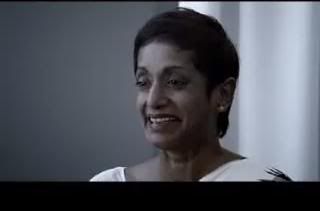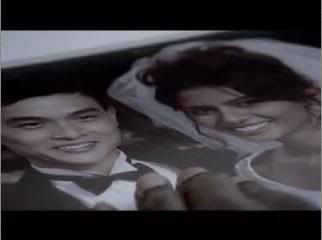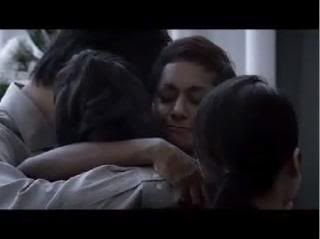 By now, most of you, if not all, would have seen the MCYS family ad titled 'Funeral.' If you haven't seen it, click this link http://www.youtube.com/watch?v=BgW1J70A-fA When I first saw the ad, I was thinking, hmm, this may change a lot of conversations between some couples to something like this:
Him: Hey, you're buying another pair of shoes?
Her: Yah, this is only my 20th pair.
Him: But it's so expensive! Aren't you being a spendthrift?
Her: I'm not a spendthrift! I'm just beautifully imperfect!
Him: Yah, whatever.
Her: Eh, you can spare me extra $40 to buy the shoes? I forgot to withdraw money from the ATM.
Him: You're the one who wants to buy it right? So buy it yourself!
Her: Huh? You can't even give me an extra $40 to buy the shoes? Don't you think you're being such a miser?
Him: I'm not a miser! I'm just beautifully imperfect!
You get the idea. Still, I thought that the ad was really engaging at a deeply emotional level with its touching portrayal of an Indian widow talking about her deceased husband's beautiful imperfections. It's just a pity that the ad was not aired during the Romancing Singapore campaign.
For those couples who often bicker over each other's faults, the ad comes as a subtle wake-up call. We hear of couples divorcing or quarrelling over irreconcilable differences. But I think that when some of these couples mention differences, they really mean flaws. They are not able to accept what they perceive to be their partners' faults and often try to change them according to their preferences. In some cases, this leads to a constant mental tug-of-war that escalates into arguments and probably divorce.
And what of some young people's pursuit of love? They may claim to be looking for Mr or Miss Right but what they're really looking for Mr or Miss Perfect. And when their efforts are in vain, they grumble and bitch about the opposite sex instead of examining themselves.
For such people and for all of us, the ad is a reminder of what true love is about. It's not about loving someone for his or her positive traits. It's also about knowing someone thoroughly, warts and all, and still being in love with that person. This is a key idea that seems to be missing in many love relationships. I mean, there are couples who seem to be able to go on forever in listing their partners' positive traits but how many of them know and accept what they don't like in their partners?
I'm also glad that we were not bombarded with another cheesy ad that gives a rosy portrayal of a picture-perfect family, just like the ones in the 1980s. Think smiling playing, beautiful children and doting parents having a great time together. I remember them. Do you? No? It's just as well!
But therein lies a dilemma. Where should we draw the line between beautiful imperfections and outright flaws? A husband's snoring and farting may be dismissed as beautiful imperfections and be treated as subjects of humour but what about an abusive or a cheating husband? Is such a man to be accepted, warts and all? What about other flaws such as a foul temper or a materialistic streak? No doubt, this is going to be a subject of much contention and debate.
But I suppose that for the majority of viewers, this may not be an issue. They would have simply felt that the ad tugged at their heartstrings. Or they would have seen the ad itself as being beautifully imperfect. In any case, people are going to be talking about this ad for quite some time and the ad also has a meaningful message: to embrace the quirks and eccentricities of our loved ones. So kudos to MCYS and to the director of the ad, Yasmin Ahmad, for the excellent work!
By Miss Curlumnist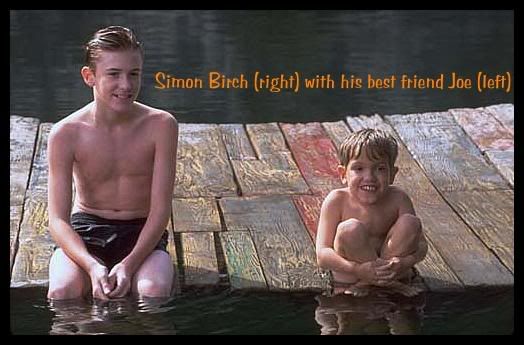 Faith: a strong feeling of unconditional trust or confidence in someone or something. Which Simon Birch, the main character of the movie Simon Birch, has in abundance. Born with a growth disorder, he is much smaller than other children of his age. In the words of his best friend Joe, Simon was "so tiny that we loved to pick him up." Despite his condition and the cruel nicknames that are hurled at him, Simon believes that he was made in this way by God for a very special purpose: to be His instrument and become a hero.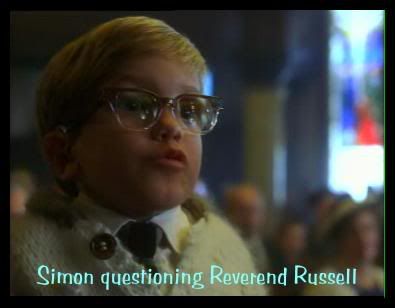 No doubt, Simon has a great deal of faith or his age. He questioned Reverend Russell's way of running the church, insisting that "if God has made the church big sale a priority, then I'd say we're all in a lot of trouble." Despite causing the death of Miss Wenteworth, Joe's mother, he clung to his belief that God has a plan for everyone. Some may simply find this cute and endearing since Simon is only 12. Others will go further and respect Simon for what he is: a boy whose faith and optimism remain steadfast and unwavering.
But upon further thought, it seems that there are some serious irregularities in Simon's line of thought. My understanding is that according to the Bible, sin is the cause of all the ills of the world. So why attribute your troubles to the Father, as what Simon did by believing that He made him in this way?

Besides, doesn't the term 'God's instrument' mean to be used by God for a higher purpose that will benefit others? If such is the case, it would be illogical to think that you caused the death of someone because you are God's instrument. Yet, this is exactly what Simon does.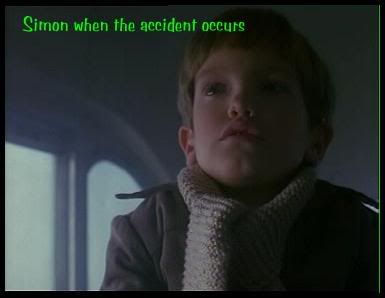 Of course, in the end, Simon managed to save some children from being drowned in a river. His heroic and selfless act is admirable but still, is this entirely due to himself or to God? Having internalised the idea of being a hero, Simon may have developed a 'hero' instinct that may have led to behave the way he did. Simon's size or physical condition had nothing to do with him remaining calm and working out a plan that saved the passengers of the bus. In the end, what made Simon a hero was his courage.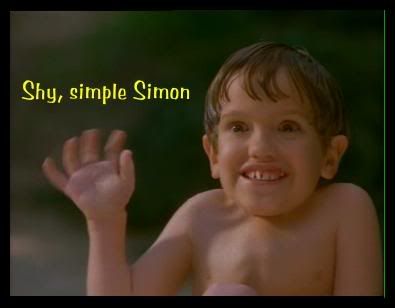 So then, what are we to make of Simon Birch? Is he really God's instrument, given that (A) he may have misunderstood this term; (B) God would not have made him in this way and (C) God had nothing to do with him becoming a hero? It is possible that Simon's belief of being God's instrument was merely a deeply entrenched delusion. In the despair and confusion over his condition, Simon may have somehow led himself to the conclusion that God had made him in this way to Since his belief gave him much hope and strengthened his faith, he tirelessly clung onto it, never giving up.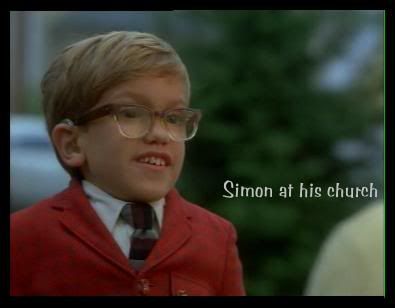 Is this then the REAL Simon Birch? Or is there something that I may have missed or is there a flaw in my line of thought?


By Miss Curlumnist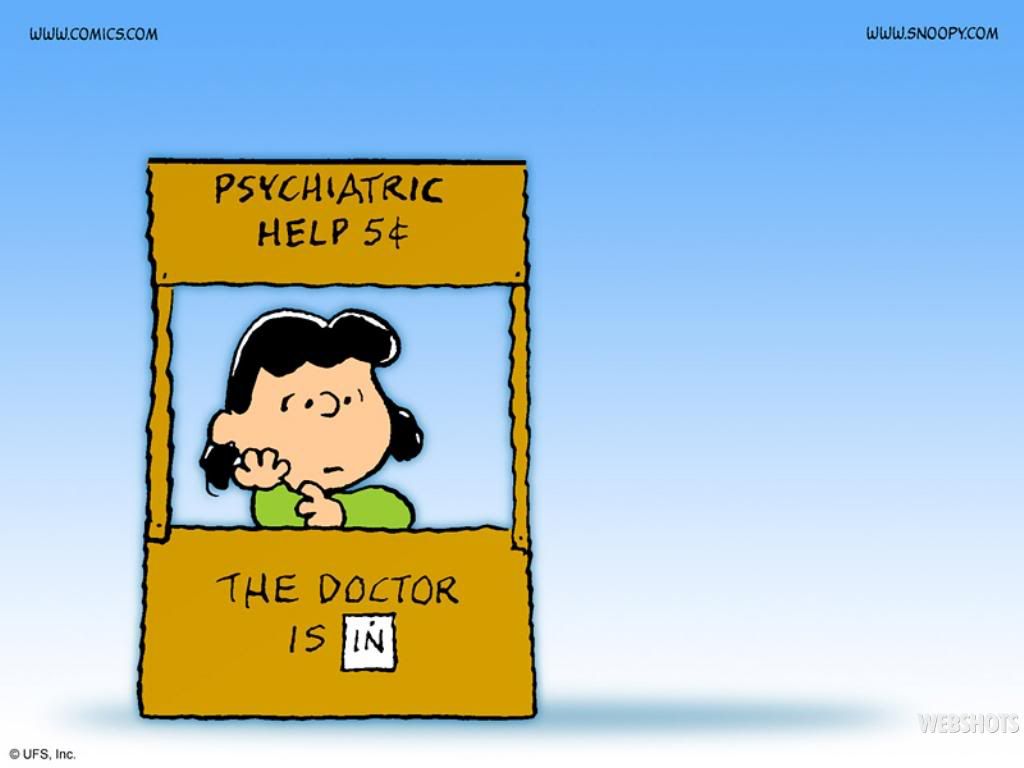 See where we stand
infinitely further
than entire worlds apart
YOU blissfully secure
and oblivious to pain
behind the unseen walls
of YOUR fortress-like cocoon
while i
sentenced to being imprisoned
outside its exterior
my earth-shattering pleas
and frantic pounding
of my reddened fists
on YOUR door
were less than silence
to YOUR ears
less than invisible
to YOUR eyes
less than imaginary
to YOUR heart
For never at any time
have i made no sense
to YOU
and YOU to me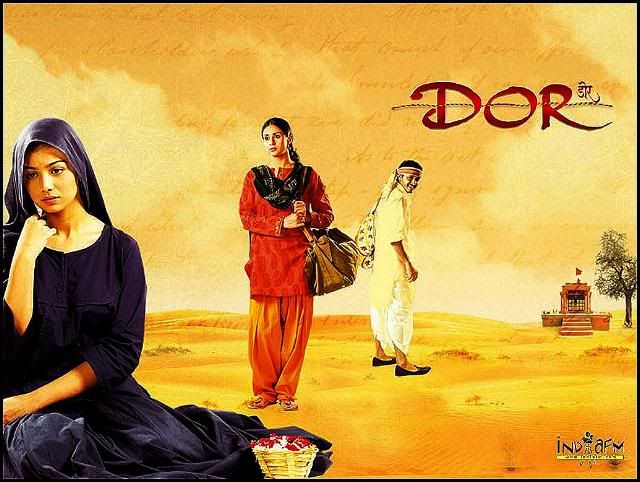 Dor: A Review

Dor (2006) is a Hindi film starring Ayesha Takia (left), Gul Panag (middle) and Shreyas Talpade (right). It chronicles the series of events that lead Zeenat Fatima (Gul), a strong willed Muslim woman, to seek out Meera (Ayesha), a young widow who lives in Rajasthan. Forging a strong bond through their regular meetings at a temple, both women find much joy and hope which lessens the weight of their inner burden. While Meera finds freedom from the societal restrictions imposed on her, Zeenat derives hope that she might be able to save her husband's life. However, unknown to Meera, Zeenat is withholding a secret from her, one that she must tell Meera in order to save her husband. But will telling this secret to Meera really save Zeenat's husband? How both women struggle with this secret and reconcile it with their friendship is the focus of Dor.
Dor is the kind of movie that the Hindi film industry needs to make more of. The thousands of films that had been manufactured yearly tended to be formulaic: boy meets girl, boy romances girl (cue song and dance sequence), boy loses girl, boy...(you get the idea), boy fights bad guys, boy saves girl etc. Most, if not all, of the characters, are usually fashioned from the same mould of character cliques: the noble hero, the helpless damsel in distress, the ruthless, cold-blooded villain....the list goes on.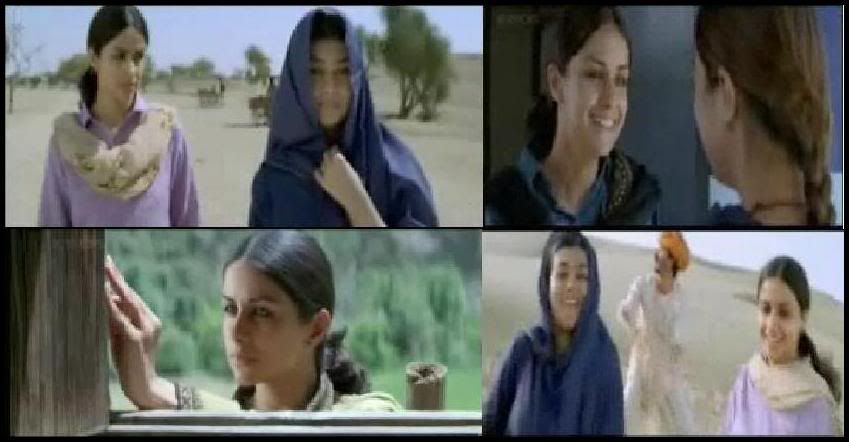 Notice also that I mentioned boy does this, boy does that? The plots in Hindi films usually revolve around guys. They are the ones who make things happen and propel the story forward by, for example, pursuing their love interests or fighting injustice. So for a Hindi film to have two women as the leads, and to remain engaging, is a refreshing novelty.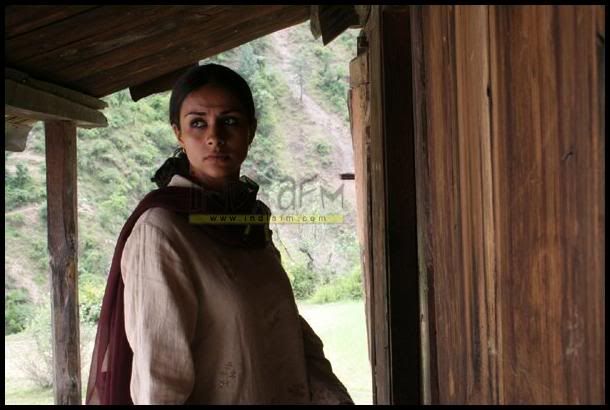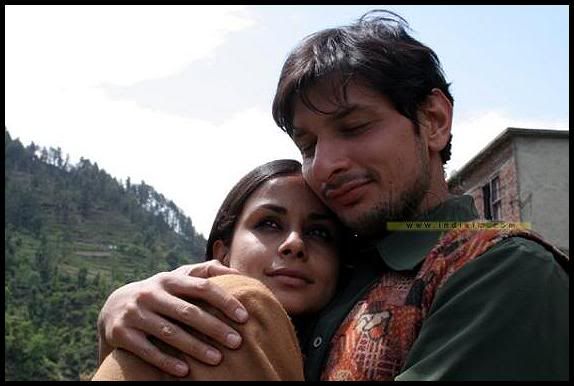 And while Hindi films tend to be notorious for being excessively melodramatic, it is not so for Dor. While it is profoundly touching and heartwarming, it never borders on over-sentimentality. This is mostly due to the powerfully nuanced performances by Ayesha and Gul. They imbibe their characters with a great deal of realism and sensitivity, such that we are drawn into their lives. I strongly feel for both women: for Zeenat who faces the dilemna of saving her husband at the cost of jeopardising her friendship with Meera, and for Meera who is burdened with choosing between forgiveness (and saving the life of her friend's husband in the process) or hatred.





At the same time, Dor criticises the Indian social practice of marginalising widows. Indian widows have a low status in society as, having lost their husbands, they are perceived as omens of misfortune. Also, when they lose their husbands, it is as if they have to lose half of themselves and thus, they are condemned to lives of extreme austerity. They are forbidden from eating sweetmeats and other delicacies, wearing colourful clothes, singing and dancing. It is this sort of life that Meera feels compelled to live until Zeenat convinces her otherwise. Meera's friendship with Zeenat, apart from easing her grief, liberates her from the orthodox practices that were imposed on her by traditional Indian society. This is exactly what happens in the final scene when Meera, in trying to join Zeenat on the train, lets her veil (the symbol of widowhood) slip off her face.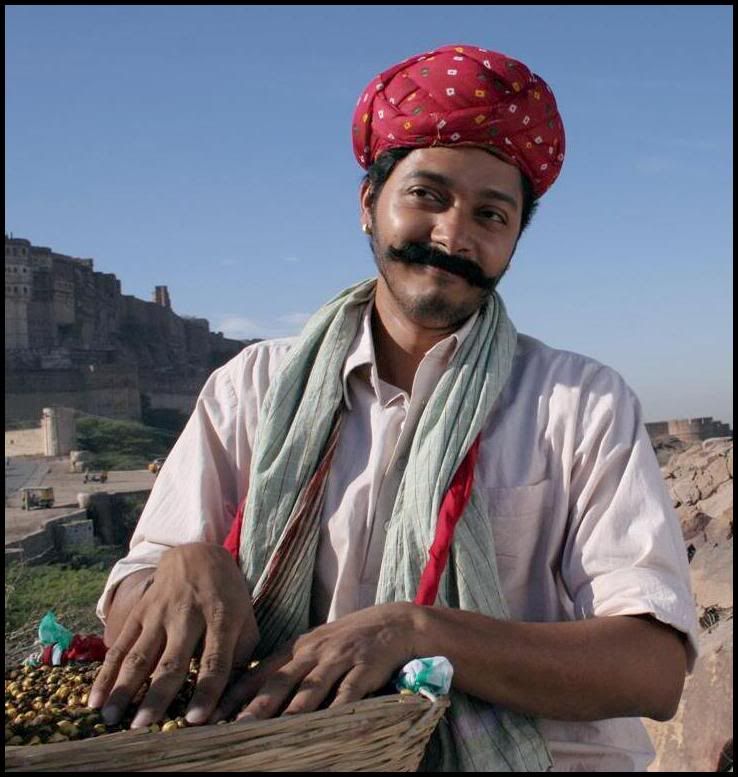 As for providing comic relief, Shreyas (above) is more that up to the challenge as Bahuroopiya, a conman who evokes far more unrestrained laughter than dislike, thanks to his bumbling ways. He redeems himself by joining Zeenat on her quest to save her husband even though he knows that she would never reciprocate his love. In doing so, he evokes our admiration and respect for him, thereby rising above being the stereotypical clown to emerge as a fully fleshed-out, multi-dimensional character in his own right. Of course, there are comic moments when Bahuroopiya screws up, such as when he begs a camel to give both Zeenat and Meera a ride.
All in all, Dor is definitely more than worth watching. A deeply moving and emotionally uplifting story of hope, joy and reconciliation in the aftermath of loss and grief, it has won several awards. So check it out. Look for it in YouTube and watch it. And yes, I'm going to buy the VCD so don't let me hear anybody say that YouTube promotes video piracy!

By Miss Curlumnist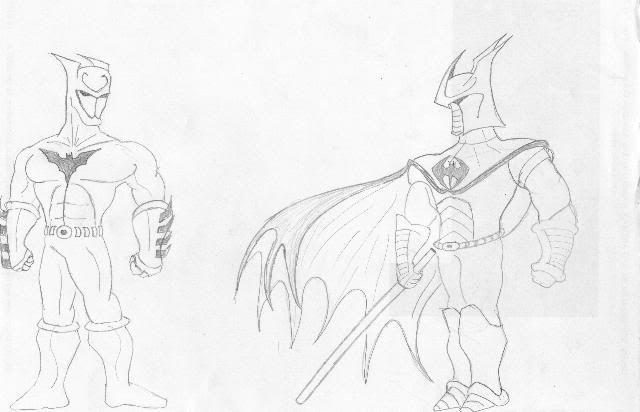 My version of a futuristic Batman (left) and and Batman (right) from a parallel dimension. In the parallel dimension, Batman has taken his battle against evil to extremes. He imposes his brand of dark justice on Gotham City: using excessive force against criminals, interrogating them through torture and sometimes even killing them in the process. Nevertheless, he justifies his actions as being for the greater good of society.
At the same time, this Batman is disillusioned with the government and decides to seize control of the United States in order to completely wipe out crime. However, before he could so do, he accidentally discovers a portal to the Gotham City in this world. Entering the portal, he comes to know about the Batman and is disappointed with his ways of crime fighting.
He intervenes while Batman pursues a hitman and severely injures this hitman. He tries to persuade Batman to this ways, asking him to join forces with him to establish a new world order but in vain. Again disappointed, Batman vows to rid the city of crime on his own terms and leaves. Now, there is a new vigilante in Gotham City and Batman has to stop him. But what about his doubts: that he's not doing enough and that he needs to become like this Batman to really wipe out crime? Should he stop this Batman or simply step back or join him?
as surely as ugly patches
in your comforting embraces
to soothe my trembling mind
shackled by invisible chains
of your precious memories
O
ne of my colleagues was going to get married. Or so his parents were hoping. They had arranged for him to meet one of his cousins and take out her a few times and get to know her well. Then he would fall in love with her and marry her (as was part of their grand plan).
And as expected, my colleague went out with her. He likes her. BUT he didn't fall in love with her. So he didn't marry her. And not without good reason. He told them the facts below. They didn't want to understand. Or they couldn't understand. Perhaps you will.
Logic/Rationality
VS
Emotion
Stability/Structure
VS
Uncertainty
Practicality/Pragmatism
VS
Idealism